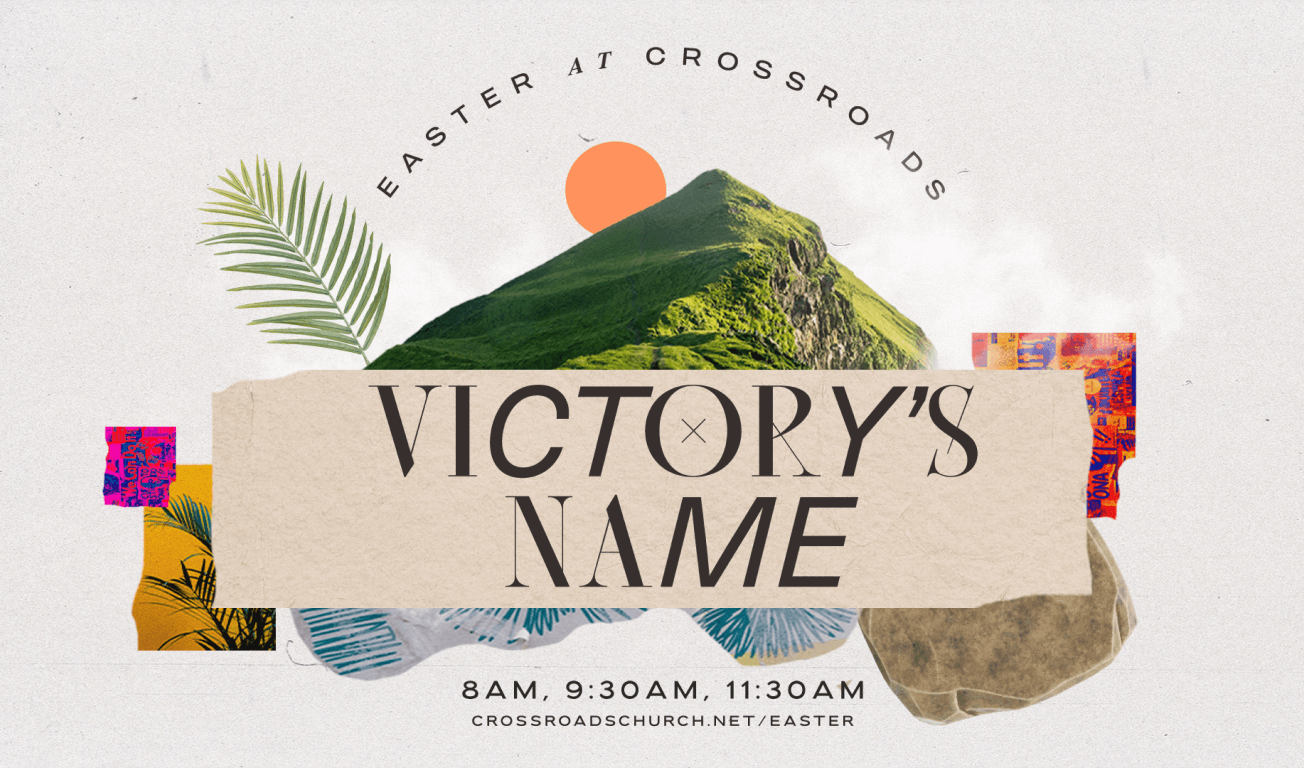 Easter at crossroads
Everyone loves a good comeback story….your favorite sports team that wins in the final seconds, the hero in a movie that looks defeated but finds a way in the end, or every year at this time when all that looks dead outdoors springs back to life. Each Easter we celebrate the biggest comeback story in all of human history, the victory over sin, shame, and death itself. We celebrate never-ending hope, bought at the ultimate price. When all looked hopeless, our victory was being secured. Victory has a name….and His name is Jesus.
Join us for our Easter week events, as we draw closer to our Savior.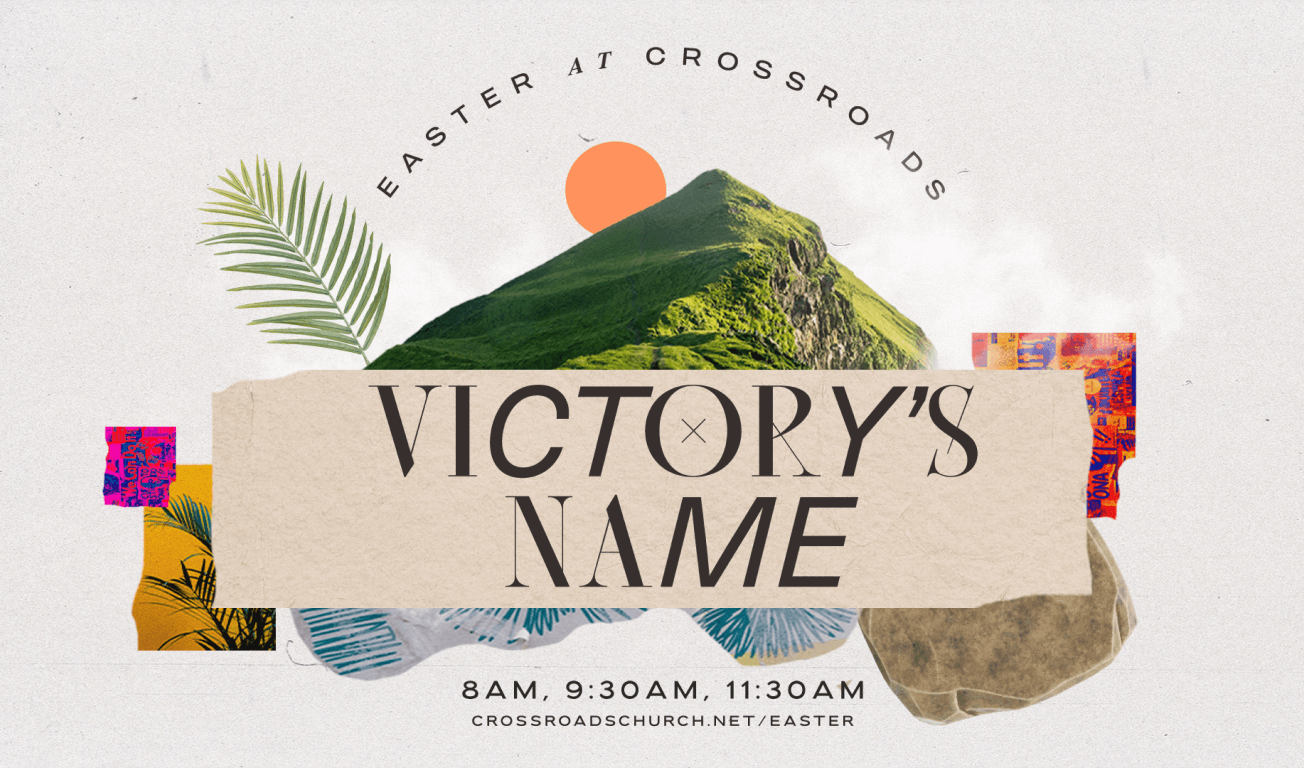 EASTER WEEK SERVICE TIMES IN PERSON & ONLINE
Palm Sunday | Sunday, April 10 | 9am, 11am
Passover Communion | Wednesday, April 13 | 7pm
Good Friday | Friday, April 15 | 4pm & 6pm
Easter Sunday | 8am, 9:30am, 11:30am | Include full programming for kids and students, with an Easter Egg Hunt after each service (2 years-5th grade).
HELP SPREAD THE WORD ABOUT EASTER @ CROSSROADS
SHARE VIA